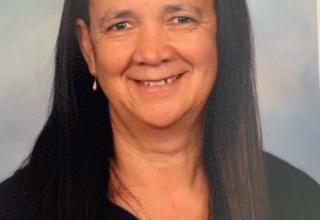 Abashia Riddles, Centre Manager
What inspired you to pursue a career in early childhood?
I am passionate about working with children and being a part of their development.  I also love the close working relationships that I build with the children, their families, and my colleagues. I've been working in this sector for 12 years now.
What do you love most about what you do?
The interaction with the children, families and staff. Also, the fact that you never have a dull moment in this environment. Seeing the children achieving their individual milestones is extremely rewarding.
What sets Lollipops Pukekohe apart from other centres?
We are a very close-knit centre and we enjoy strong relationships between staff, parents and children. Our centre is wonderfully diverse and we have a very low staff turnover.
What's your favourite time of year at the centre?
I enjoy celebrating different cultural events throughout the year, and particularly enjoy summer, when we have heaps of water play and the children get to spend time outside.
Where can we find you when you are not at work?
Spending time with my family and friends. I also like to go camping and fishing.
Bachelor of Teaching (ECE), Diploma in Primary Teaching.
more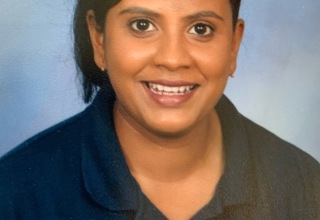 Monita Nand, Team Leaders
My name is Monita Nand and I come from Fiji. I am the team leader in the Preschool room(Tui). I am passionate about early childhood and providing all children with the best environment where their early years become the most memorable time in their lives. Early childhood to me means fun, excitement, surprises, love, care, messy, problem solvers, learn through play experiences, discoveries, independence and creative thinkers. I believe children are our treasures and we as ECE educators make these years the best for our little ones and prepare them for the wider world.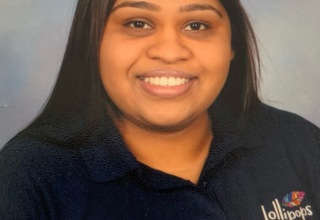 Shahbeeha Khaanam, Team Leaders
I joined the team at Lollipops Pukekohe in 2011. I hold a Bachelor of Education in ECE and is fully registered. I am the team leader in the Infant and toddler room (Kiwi).
I am passionate about working with young children and believe that as an educator we need to provide a fun, loving and stimulating environment where they learn and grow. I find working with children of all ages very enjoyable. I am friendly and approachable towards parents and aim to create an environment where they feel comfortable communicating with us. I feel very fortunate to be working in a centre that has such a positive and supporting environment where we as staff have just as much fun as our children.
When I am not at work I spend time with my family and friends.  
Gurleen Kohli, Teacher
QUALIFICATIONS Bachelor of Education ECE Teaching
ABOUT ME I am from India and have been living in Auckland for the past 10 years. I am married. I am a very loving and caring person. I love working with children and being part of their learning journey.  
WORK HISTORY I have been working in the ECE sector for 10 years. Lollipops Educare since 2018.