Welcome to Lollipops Swanson, a warm and nurturing childcare centre offering the highest quality care and education for local West Auckland families. Our team of qualified and experienced educators love what they do and will give your child the best start to their lifelong learning journey. Our children enjoy exciting opportunities to play, learn and have fun in a beautiful, natural setting. Our purposeful and open-ended environment provokes creativity and wonder.
Set your child up for the future. Start their journey at Lollipops Swanson.
Call now to arrange your visit.
Centre Hours:
Monday to Friday: 7:30 am – 6:00 pm
Closed Saturday, Sunday & public holidays
Ages Catered For:
0 - 5 years
Healthy Heart Bronze Award
It's been a pleasure to be part of Lollipops Swanson. Shreytik has been well looked after there. He started in the Toddlers Room and transitioned into the Preschool Room and has enjoyed  every moment of his time at the centre. Shreytik really loves spending his time playing with his friends. At the end of each day he tells us about the exciting events he has been involved in at the centre.
The teachers have been really caring and wonderful. Shreytik even knows all of them by name which shows the bond and close relationship they have. Overall, we are very happy with the atmosphere at the centre. We also quite like the fee structure and flexibility of having a 9:00 am to 3:00 pm schedule. So, thank you for that.
Thank you to the Lollipops Swanson staff for your hard work and kindness. You have given my daughter Yaya a great experience.
We chose Lollipops Swanson because of the kind and caring teachers. Children are happy, healthy and thrive in this positive atmosphere. We also liked the bright, clean and hygienic rooms. Lollipops Swanson met our expectations perfectly.
Yaya has been in the Preschool Room for over a year. We are so grateful to all the teachers for their patience and quality care. Every weekend she tells me she can't wait to go back to Lollipops on Monday because she misses her teachers and friends! The Preschool does not just provide day care, they also provide a great education. Yaya learns so much every day. Her personality, language and creative thinking abilities have developed faster and more positively than I had expected.
Lollipops Swanson is the best day care centre we know. All the staff have played an active and positive role to prepare Yaya to start the next stage of her life smoothly. Thank you from the bottom of our hearts.
My son Lazarus has been attending Lollipops Swanson for over two years now and I've seen how much he has grown in that time. Being at Lollipops Swanson has been a joy for Lazarus. Every time we drop him off in the mornings, the staff and teachers are always lovely, smiling and greeting him like he is the only child in the room. I also notice the children's activities in the Preschool Room are all laid out on the table ready for their day and also their morning tea. It gives me comfort as a parent that he will be well looked after for the day.
When we pick him up after school, we sometimes receive a report on how his day went. It's good to know how he is doing so that we can praise his efforts if he was good, or we can have a talk to him about his behaviour if otherwise.
We love receiving updates of his progress on StoryPark and we also enjoy the newsletters and extra family activities held outside of school hours, such as soup day.
Thank you staff at Lollipops for all that you continue to do to help our son progress. Lazarus is ready for big school now!
I would like to thank all the teachers in the Preschool Room at Lollipops Swanson. My daughter Rishika had been struggling to communicate her needs and wants appropriately due to her delayed language, but since her move into the Preschool Room, she has taken huge steps and is talking more. She can now communicate her needs and wants, and she has made new friends which has boosted her confidence.
She loves Lollipops Swanson and the teachers who care for her, and ever y day we can see a difference in her.  Teachers have such a big influence  on children, they can really make or break their future.
We appreciate how you helped fill out multiple forms for her medical diagnosis. You never gave up on her and encouraged her in every step. Your positive and creative feedback has helped us so much.
You are always there to greet us when we arrive and always available for a quick chat at the end of the day to get Rishika's daily review. This gives us confidence that our daughter is safe and in an awesome learning environment. Thank you for having such a positive hand in Rishika's journey.
Jay, Ranjeeta, Jayshal, Rishika Singh

What's On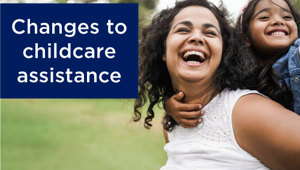 Effective 1 April 2023, more people will be eligible for subsidy and the hourly subsidy rates will increase.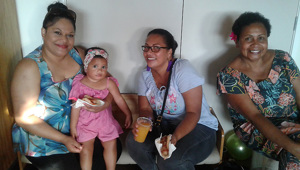 Lollipops Swanson recently hosted a disco to welcome all of the new tamariki and their whanau into the centre.