Safe, nurturing and inspiring, Lollipops Takapuna provides high quality care and education to a diverse and vibrant multicultural mix of local families. Our highly experienced teachers will equip your little one with everything they need to settle in and succeed in this ever changing world. Your child will build confidence and resilience, develop independence and social skills, and gain a strong sense of belonging. They'll thrive in an engaging environment that encourages learning through fun and play. Located in a beautiful renovated building, we offer a variety of indoor and outdoor spaces specially designed for each age and stage, with great facilities, first-class resources, and an excellent transition to school programme.
Start your child's learning journey at Lollipops Takapuna. Call us today to arrange your visit.
Centre Hours:
Monday to Friday:  7:45 am – 6:00 pm
Closed Saturday, Sunday & public holidays
Ages Catered For:
0 – 5 years
We have loved having our daughter in Lollipops Takapuna, she settled in well and we are all made to feel very welcome. Lollipops quickly felt like a home away from home. Our daughter is thriving, and we love seeing her develop with all the new skills she has learned at Lollipops. We also love the diversity and she's learning about different days and customs celebrated all around the world.
We are from Brazil and we have been in New Zealand for a year. When our daughter started at Lollipops Takapuna, she could not speak any English. Lollipops Takapuna has teachers who are able to speak Portuguese, and our daughter received a lot of support, feeling safe and confident to be able to start a phase of big changes. The support that was provided to our daughter went beyond speaking her home language. We truly experienced care, attention to small details and a lot of dedication from the Lollipops team. Currently, after one year, our daughter is fluent in English, has made best friends at Lollipops, and also, we can see she is very confident to go to primary school. We want to say a very heartfelt thank you to Lollipops. We cannot find the words to thank you enough. You are part of our family!
Yevin enrolled to Lollipops Takapuna in June 2018,  when he was 18 months old. As he is an only child, he had all the attention from his family members including his grandparents. The attachment he had to the family was amazing, but because of the attachment, it was a challenge for him to settle into day care at the beginning. However, with the help of teachers, he settled in a short period of time and gradually he improved a lot in his eating and social life. He has just turned 2, and he can count up to 10,  sing a few songs, identity colours, name animals, fruits and vegetables etc. We have seen such an improvement in a short period of time. We are really proud of him.
What's On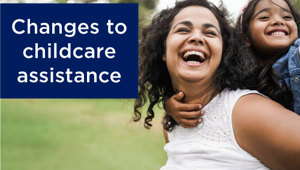 Effective 1 April 2023, more people will be eligible for subsidy and the hourly subsidy rates will increase.