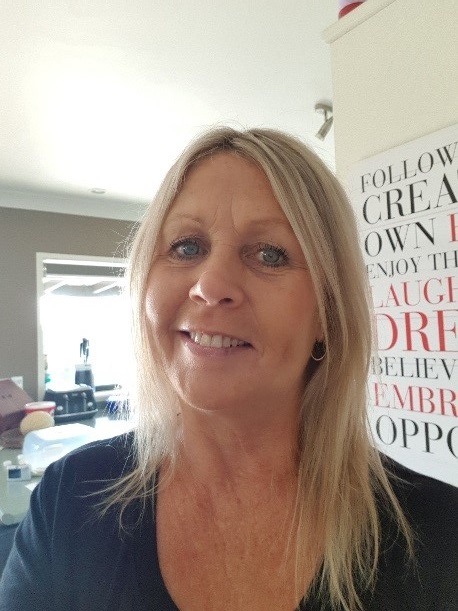 Tracy Rowe
Centre Manager
My name is Tracy Rowe and I am the Manager at Lollipops Waikato Hospital.
I am married with 3 wonderful boys.
I have a Diploma of Teaching in Early Childhood and full registration.
Over my 30 years so far in ECE I have been a teacher, owner of a childcare centre for 16 years, a mentor and in various management roles.
I am a very committed, passionate person when it comes to children and their families and I like to develop meaningful relationships as this helps to gather important information for children's learning and development.
I have an 'open door policy' so please come and see me if you wish to discuss ideas, thoughts or concerns you may have.
It is important to me to provide a safe, nurturing and fun environment for children and teachers.
Childcare is such a rewarding journey to watch children develop, make friendships, hear their laughter and watch them have fun in their learning environment.
I am looking forward to being a part of your child's preschool journey.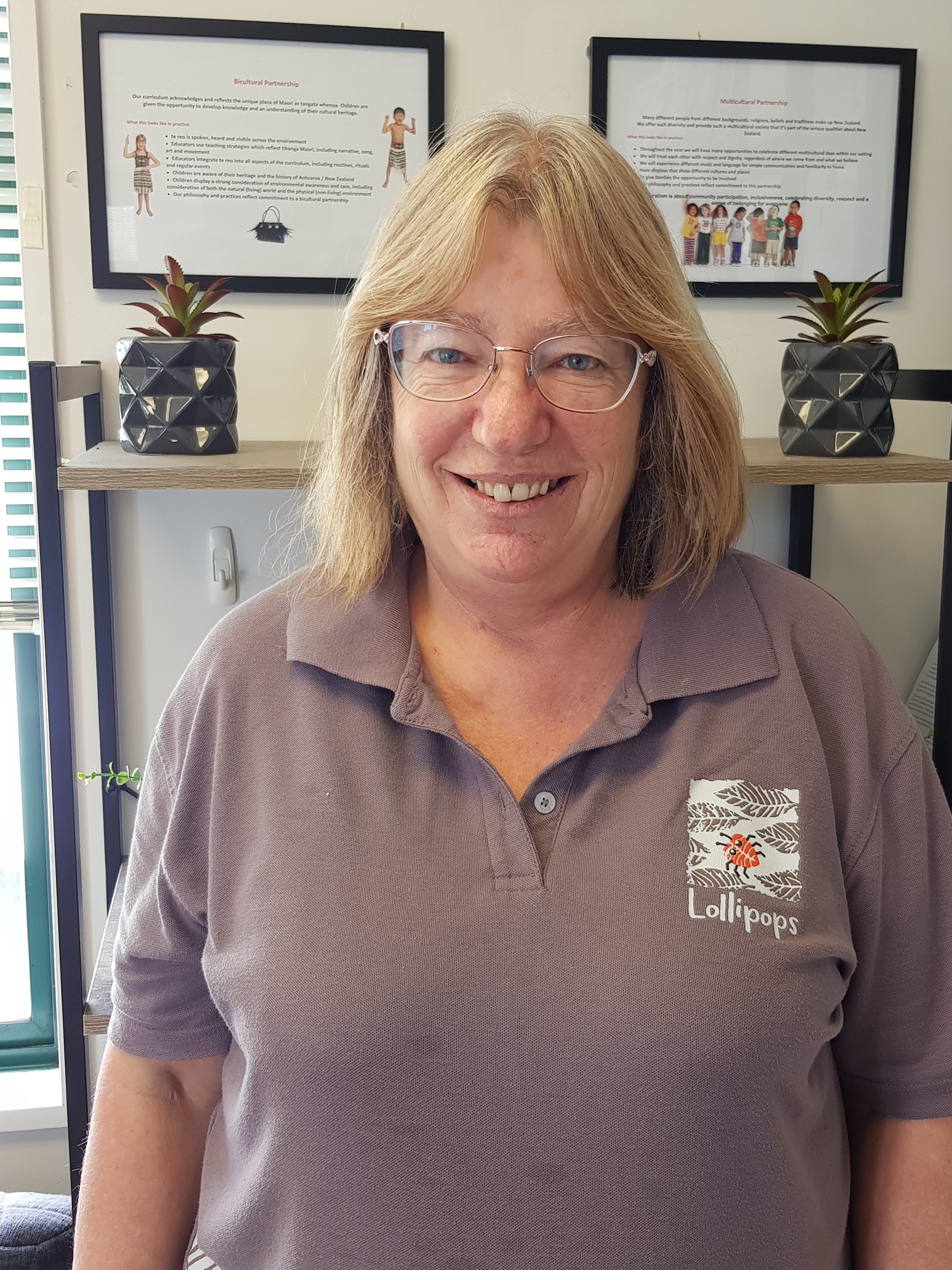 Dawn
Assistant Manager & Team Leader in the Kowhaiwhai Room
Hi My name is Dawn. I am a mother and a grandmother of many children, and I have spent the last 20+ years working in the ECE Sector.
I love my profession on a daily basis as we are included in the lives of the children we teach. We are privileged to have front row seats to all their milestones, developments and accomplishments – those memories we treasure and capture to share with family and whanau.
I believe it takes a village to raise a child, and the reason I teach in Early Childhood is so I can be a part of the village that provides access to an environment which lets children explore, learn and discover in a safe, nurturing and caring setting.
It is my goal as a teacher to deliver quality education to all our children and to encourage parent / whanau involvement in this process.
I believe that as teachers we should all work in partnership with our families, as they are a part of the child's village and support.
Tanya
Team Leader Koru Room
Kia ora, my name is Tanya , also known to our tamariki and whanau as Tanz.
I have been in ECE for 8 years, including working as an Education Support Worker, Plunket and recently completed my full Teacher Registration.
I believe in 'child led play' where our tamariki can experience a variety of activities and social interactions with their peers and kaiako.
I feel that it is important to build strong reciprocal relationships with our tamariki and their whanau, so they feel involved in their day to day learning. We as Kaiako at Lollipops Waikato Hospital strive to provide a safe and inviting environment for all who enter through our doors.
I am committed to the education and wellbeing of all our children, encouraging them to become confident lifelong learners, building relationships, having meaningful experiences, all the while having fun.
I look forward to walking beside them on their journey and making life long memories during their time at our centre.