नमस्ते Namaste! And Happy Diwali!
Lollipops Newton Road celebrated one of the most significant festivals in Indian culture this week – Diwali, the festival of lights. For the past week our children have been creating different art work to honour this much-anticipated occasion, including Rangoli and Henna.
Rangoli is an ancient Indian artform where designs are drawn onto the ground, usually in chalk or coloured powder and embellished with sand, rice, candles or flower petals. After the Rangoli is finished, the image is simply allowed to blow away with the wind – serving as a metaphor for the impermanence of life. Henna is a flowering plant used to dye skin, hair, fingernails, and fabrics like silk, wool and leather. The Henna designs on the children's hands were spectacular!
Diwali was marked by the lighting of the diya (lamp) and special highlights included dancing to Indian music and wearing India sarees.
It was great to see so many children and teachers wear special clothes to celebrate the occasion, and we hope that children and families felt a sense of belonging by sharing this beautiful festival with us.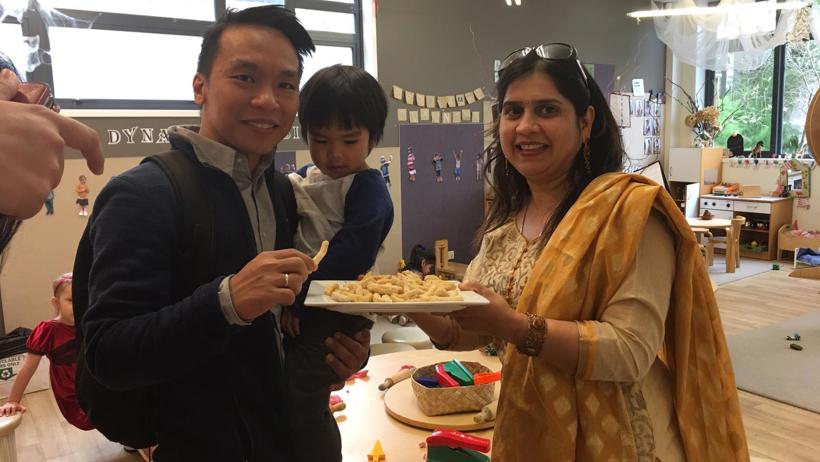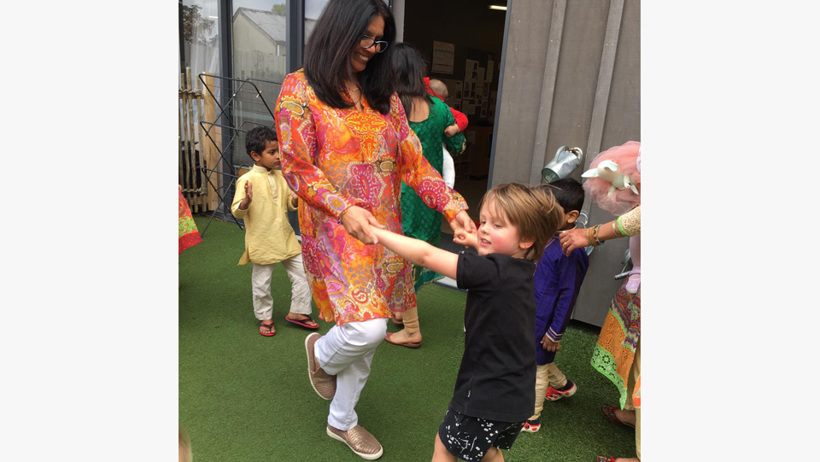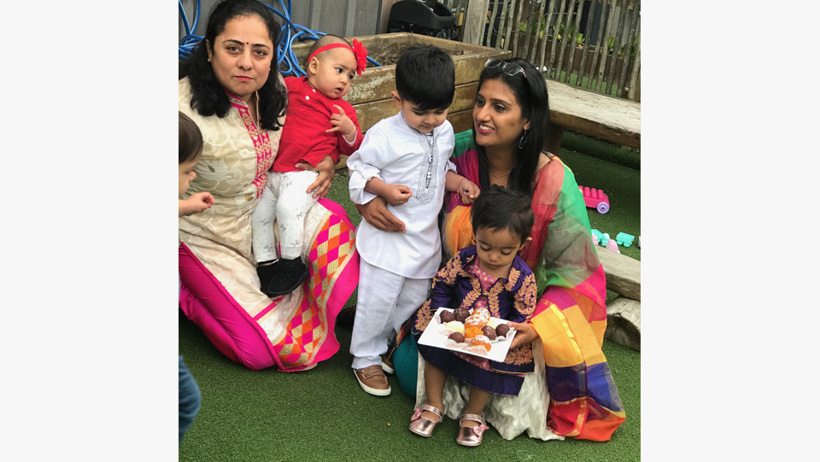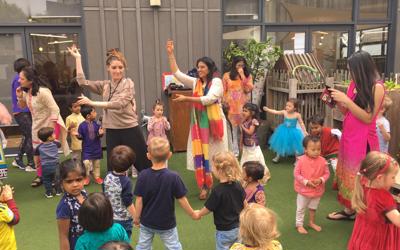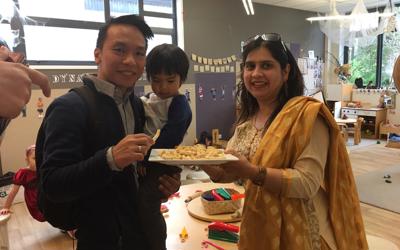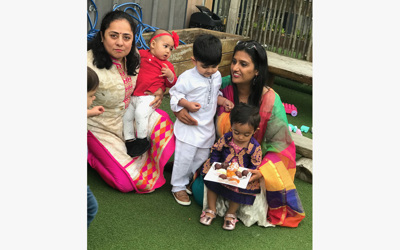 )