At Lollipops Coatesville we offer:
A purpose-built Centre located within a beautiful rural setting
Natural outdoor space with real grass, vegetable gardens and space for children to explore
A high ratio of qualified and experienced teachers
Healthy and nutritious meals provided - lunch, morning and afternoon tea
Lunchbox Days for our Pukeko Room on Wednesdays which helps prepare your child for their transition to school
Weekly extra-curricular education programs included in fees:

Little Scientists for children over 2 years - https://www.littlescientists.co.nz/. Little Scientists is a science-based program that enriches children's growth through exploration and play, fostering natural curiosity and helping them become critical thinkers and confident learners.
Hey Dee Ho for all ages - https://heydeeho.com.au/ . Hey Dee Ho is a program that lets children explore the concepts of beat, rhythm, tempo, pitch and dynamics in a through music, movement, fitness and drama to help with physical and intellectual development.

Optional weekly Playball activity for children over 2 years (additional charge) - http://www.playball.co.nz/home. Playball is a sport and movement program to help develop mobility, confidence, teamwork, concentration and gross motor skills in a fun, playful environment.
Regular excursions within the local and extended community to foster strong relationships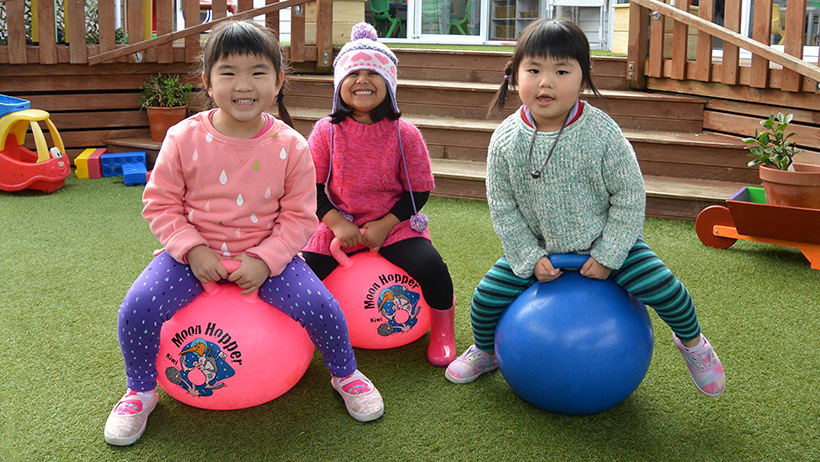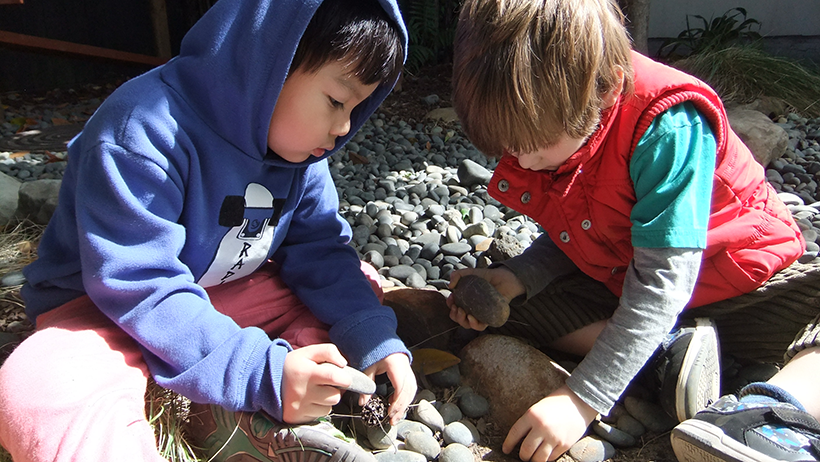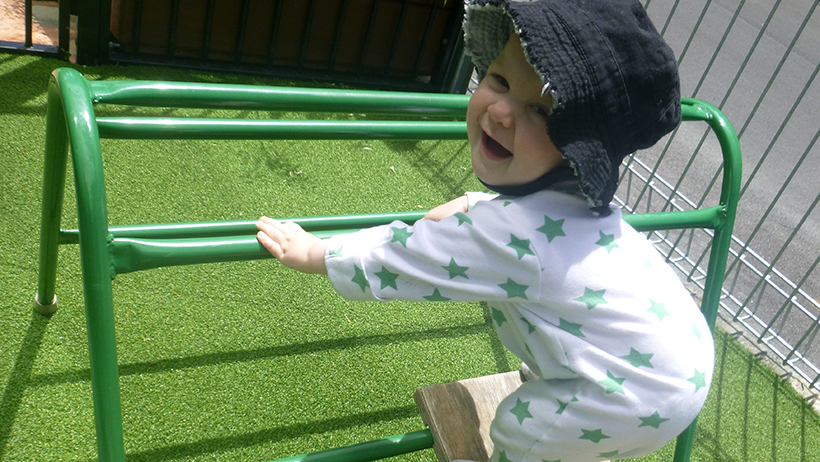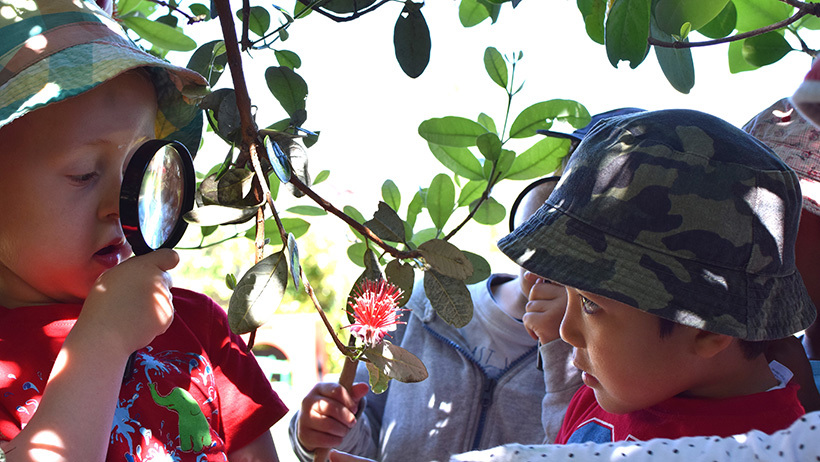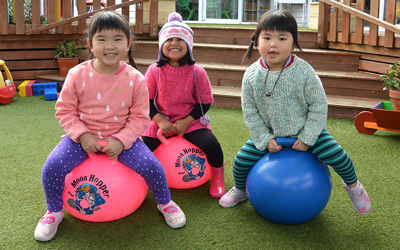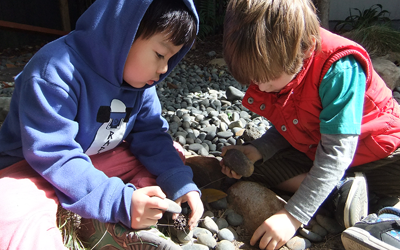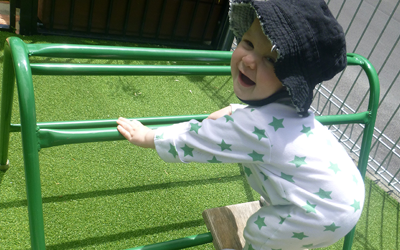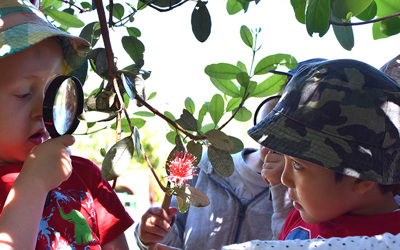 Empowerment
We strongly believe children learn best through play, being directors in their own learning.  We promote an environment where children are empowered to be inquisitive, curious and engaged learners.
We foster relationships with the natural environment where children can explore and learn in their own time.
Family and Community
We are a family orientated Centre that builds strong partnerships with our families/whanau.
We believe our tamariki will flourish when their family/whanau are fully involved in our Centre.
Holistic Development
We cater to the needs of children in a holistic manner embracing culture, diversity and individuality.  Children will develop a sense of trust, belonging, independence, through sensitive observation.
Teachers have respect for and trust in children as initiators, explorers and independent learners.
Relationships
We believe children learn best when they have developed trust in the adults around them.  By working together we foster children who become life-long learners, believe that an environment that is reach in active participation with the world around them will continue to strengthen each child's development.
The primary caregivers' focus is on enabling and supporting close attachments between a small group of children and their family.  Establishing and maintaining close reciprocal relationships with the children creates trust in the adults around them.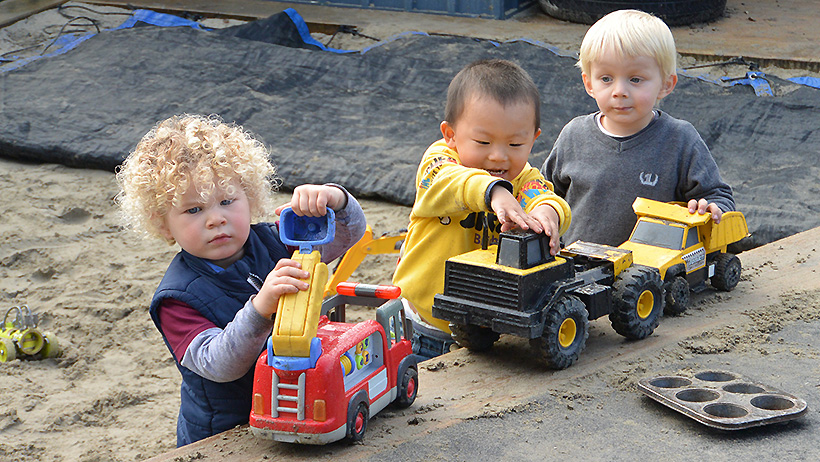 Evolve Education Group is a leader in early childhood education, with over 100 centres across New Zealand offering a range of top quality learning options for all of our families.
Our highly regarded brands – which include Active Explorers, Lollipops, Pascals, Learning Adventures, Little Wonders, Little Lights and Little Earth Montessori – nurture children to love learning and become the best they can be. Rich and diverse educational opportunities are delivered by passionate, experienced educators in purpose designed centres equipped with the latest learning resources.
Evolve Education Group is helping shape the future, preparing little minds for great things in today's ever changing world.