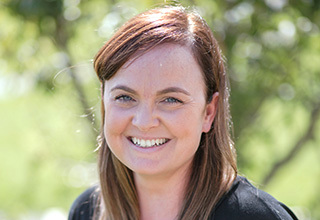 Jodi Norton, Centre Manager
What inspired you to work in ECE?
Knowing that I was going to be able to make a positive difference in the lives of children and their families is what inspired me to work in ECE and even to this day (19 years later) it is still what motivates me and what I am still very passionate about.
What do you love most about what you do?
I love the variety that my job offers me on a day to day basis. Guiding and supporting our amazing teachers, teaching and being with the children, supporting and helping whanau, all while maintaining a high quality care and learning environment for our tamariki and community.
What are three things that set your centre apart?
High quality care and education; professional, friendly and passionate staff; and being rural, where there is lots of space, fresh air and nature.
What is your favourite time of the year at the centre, and why?
There is something fantastic that happens all throughout the year at the centre. During winter, we have puddles and mud to explore, Matariki and other events to celebrate as well as warm cosy corners to spend time together.
During summer, there is sunshine, warmth, outdoor play, water play, Christmas to celebrate and get excited about, planting in our vegetable gardens, looking after our grazing animals and so much more.
Bachelor in Teaching (ECE), Subject to Confirmation – Teaching Certificate.
more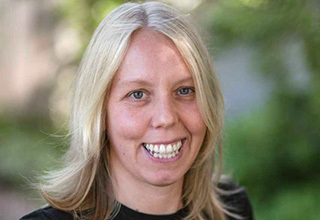 Barbara Priestley, Head Teacher
I have been working in Early Childhood Education for 15 years so have knowledge and experience that I have developed and gained over these years.   I also have a Primary qualification so I understand the skills children need to start school with confidence.  I believe children learn through active exploration and love seeing the look on their face as they work through challenges and gain success when accomplished, that look that says 'I can do it!'
I am patient by nature and have a calm, quiet demeanour which makes me a great listener.  I strive to enable people to feel safe and secure with the knowledge that I will do my best to create an environment that welcomes them, respects them and care for them.
I have a Bachelor of Education (ECE) and a Post Graduate Diploma in Education (Primary)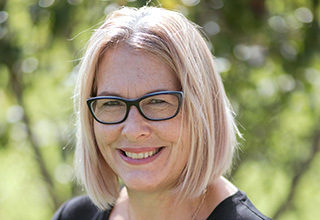 Jodee Munro, Head Teacher Kiwi Room
I have had the privilege of working in the Kiwi Room here at Lollipops Coatesville since I graduated from Auckland University with a BED in Education six years ago. My prior experience has always been in the 'caring' professions, I originally trained as a registered nurse and I also studied veterinary nursing.
My own personal teaching philosophy and pedagogy is underpinned by the works of Magda Gerber and Emmi Pikler with care being the curriculum and respect at the heart and core of all that I do. I am passionate about promoting an environment that is inclusive, consistent, secure and respectful for our infants and toddlers, whanau and teaching team.  I strongly believe in respecting children's uniqueness and individuality; one size does not fit all. I see myself as a lifelong learner alongside our tamariki and each day I learn something new!
Bachelor of Education (ECE), fully registered teacher.