Our Story
Purpose built in 2008, Lollipops Waiwhetu is located at 30 Waikare Avenue and nestled below maunga Pukeatua in the Lower Hutt valley. We have a wonderful culturally diverse teaching team in the centre that focus on being inclusive and providing children with developmentally appropriate learning experiences while fostering independence and responsibility.  Our experienced staff provide the very best in quality care and education for your child. Excellent staff ratios and primary care-givers for under-twos mean that your child receives focused, consistent care by professional, experienced educators who love what they do.
Our RIE Pikler-inspired philosophy and great resources ensures that our centre offers an environment that stimulates learning for children of all ages.  Four separate areas have been designed to cater to the needs of children at varying ages; each aims at encouraging and extending children's current interests, learning and development.  We belong to the National Enviro School programme and focus our teaching on sustainable education, and teach this through social, ecological, economical, and worldview ideas.
ERO Report
The Education Review Office (ERO) is the New Zealand government department that evaluates and reports on the education and care of students in schools and early childhood services. ERO's reports are used by parents, teachers, early childhood education managers, school principals and trustees, and by government policy makers.
Early childhood services are reviewed on average once every three years. Reviews will be more frequent where the performance of a school or centre is poor and there are risks to the education and safety of the students, or less frequent where a school has a stable reporting history and demonstrates good self-review processes and use of its assessment information.
You can read our centre's ERO review here.
Centre Information
Centre Hours:
Monday – Friday  - 7:30am – 5:30pm
Sessional Hours - 9:00 am – 3:30pm
Saturday, Sunday & Public Holiday Closed
Ages Catered For:
3 Months – 5 Years
Centre Capacity:
75 Licence across 4 rooms
Tui room - 35
Kakapo room - 15
Kiwi Toddler room – 15
Kiwi Infant room - 10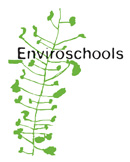 We are proud to be part of the Enviroschools Programme
Find out more
A massive thank you to Liz and the team for organising the trip to Staglands. Olly had so much fun and told us all about the bus and the animals he saw. Debbie said the trip was well organised and Liz did a very good job running the day and making sure everyone was safe and having a good time.

Hopefully Next time I can come too.

Thank you all so much for all your support to Breah while she has attended Lollipops.  She has expressed how much she is going to miss you all.

Breah, Meredith, Craig and Blake


Thank you for looking after Karol, caring, helping, teaching, supporting her and many more.  You have been not only a teacher but a friend and one more family member for Karol and us.  Words cannot explain how thankful we are for your help and dedication you put in to take care of Karol.  Muchas gracias por ser parte de la vida de Karol /Thank you for everything

Karol's family Liliana, Carlos and Karen and Karol


Vrajesh returned from his India trip in Feb-end and after being at home with mum for some time, we are keen to re-enrol him at Waiwhetu Lollipops again as he misses the teachers and children there.