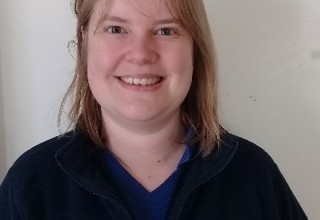 Amy Mitchell-King, Centre Manager
Kia Ora, my name is Amy and I'm the centre manager at Lollipops Waiwhetu.
I have been teaching since 2004 and have held a variety of roles including Head Teacher and worked with infants, toddlers and young children. I am excited to be working at this amazing centre that has plenty of space and opportunities for children to explore. I love working positively with all children and teachers.
In my spare time I love being with my two boys, Joshua and Alexander and wife Rochelle. We enjoy getting outside and spending time with our extended family. I am passionate about early childhood education and love learning about what is happening in the sector. I hope to finish postgraduate study related to education to add to my knowledge base.
I look forward to meeting you and your child and welcoming you to our Lollipops whanau.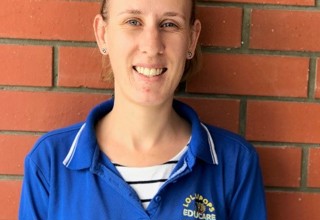 Sarah Jamison, Team Leader Infants and Toddlers
BEd Teaching (ECE) - Full Registration
First aid certificate
Kia Ora, my name is Sarah. I have been working in Early Childhood for the past 11 years, with my main passion and experience being with the infants and toddlers. I have worked in various centres, enjoying the challenges and diversity, and developing my passion and knowledge for teaching further.
I have just recently spent the past two years working as a nanny and a teacher in London, and through this have gained a wealth of experience, as well as realising how lucky both teachers and children are to be educated in New Zealand.
When I am not at work, I love getting outdoors, photography, doing anything crafty and spending time with my friends and family.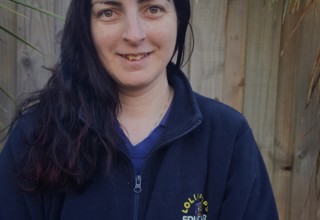 Elizabeth Brunel, Teacher
Bed Tch (ECE) – Full Registration
First Aid Certificate
Talofa, Kia ora, Hi my name is Liz and I am a teacher at Lollipops Waiwhetu. I studied at Victoria University, gaining my Bachelor of Teaching in Early Childhood in 2012. I enjoy performing arts – dance, music and being creative. I have grown up in Wainuiomata and love getting out and exploring the community and participating in outdoor adventures.
As a teacher, I previously spent my time teaching infants and toddlers and just recently are working as a Team Leader with Preschool child. I believe family values and working with families is important.  I am passionate about making learning fun for children, and ensuring they get the most out of their education and care by expanding on their interests and supporting them in their journey.
Susan Chapman , 2IC
I am a born and raised Wellingtonian, with a large family based both here and around New Zealand. I am the oldest of 5 siblings with many nieces and nephews.
I started my journey after leaving high school working in primary as both the supervisor for before and after school care, holiday programme and also working as a teacher aide where I supported children with special needs. Next I nannied for a few years, where I thoroughly enjoyed the close relationships with both children and their families. Wanting to learn more I began my journey into teaching. I graduated with a Bachelor of Education from Victoria University and am a registered teacher. I have been teaching for 10 years in ECE with all ages.
I am passionate about promoting an environment where children are free to develop at their own pace, celebrating each and every children's unique journey. Relationships with families is such an important aspect of my work. Through these relationships I learn all about what you as a parent want for your child. I look forward to working alongside you in supporting your child to grow and develop through respectfully relationships, close bonds and helping them to reach their potential.
more